Yesterday evening I gave a Session with the Flex User Group Hamburg, about Multitouch Applikations with Adobe Flex.
Thanks for the invitation, the cool shirt and the location from elephantseven.
Wow, together with foresee and People Interactive I made a sophisticated Multitouch Application for the German Telekom 2010 Shop.
And on Tuesday we received the  German Multimedia Award in Bronze for it.
Thanks to all people involved !
Together with foresee I reworked our Multitouch Sales Application
( Consultable ) for T-Mobile UK.
Our new table is 46" and has Full HD Resolution.
Now there are a sophisticated filters and finders to help the user find the best budget and phone.
Furthermore there is a Streetcheck to check the coverage
regarding 2g and 3g.
And we added printing capabilities for the chosen deals.
The Application is all done in Flex, Flash and Adobe Air.
More Information is avaiable in the video:
For the exhibition booth of Fraunhofer Academy on the Cebit this year I created a Multitouch Air Application with foresee.
It displays Information about the courses with Images, Video and Text.
Each item can dragged to a corner of the application, and related documents are copied to an USB-Stick.
On Youtube is a short Video: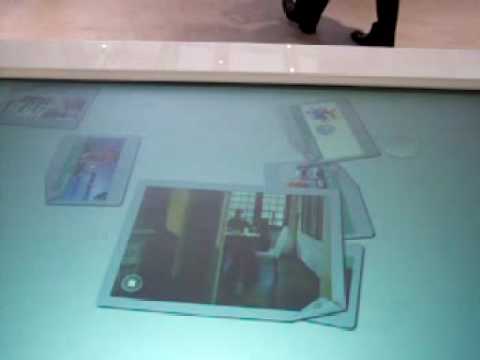 Together with foresee I created the first commercial Multitouch Table in Europe ( I'm not 100% sure if this is true but I was told so
). It has 1,50 meter diagonal and is in the 4010-Store of the German Telekom(T-Mobile). The store is in Berlin – Mitte. All applications are based on Flex and Flash.
It is possible to create your own Ringtone and send MP3 files via Bluetooth to your Mobile Phone.
On the 4010 Page you will find some pictures and here is a video:

And here is a Flickrstream of the opening.