This was a really nice and funny job. For the SUMMER BREEZE Festival I created and iPhone and Android app.
It is quite sophisticated, featuring stuff like:
Newsfeeds via RSS and Twitter
All Artists
Timetable
Personal Running Order
Tentfinder
Site Map
Wallpapers
Torch
Big thanks to the team from Silverdust!
Here is the iTunes Link:

And here to the Android  Market:
With the mobile SDK from Metaio and foresee I did some iPad apps showing augmented Reality possibilities.
It is very fascinating how  advanced the Metaio Toolkit is. The marker detection is very good and stable. These guys have done a very good job!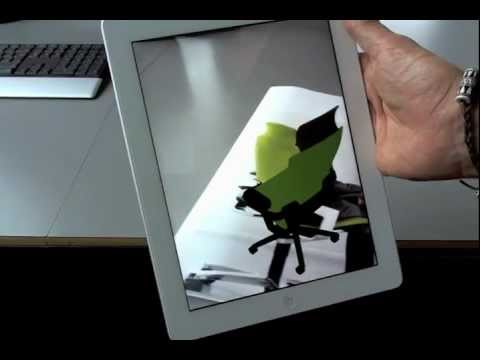 One of the most beautiful projects in last time was an universal iPhone / iPad app for W.I.R.E :
Together with foresee I created an app which enhances the book: "Domino / Handbook for a sustainable World" with a lot of cool features, to name a few:
You can read it on the device
We included TED TALK Videos which are related to the current chapter
Most of the beautiful graphics of the book can be send via email.
You can quickly browse through the book via the overview and the linked content section
At least here is the iTunes Link:

It's been quite a while since my last post. But a lot of cool projects kept me just too busy.
In short: I broadened my portfolio by mobile applications(mainly iOS) and AR apps.
I will try to give an overview over my last projects in the following posts and by updating the projects section.
Yeah my iPhone app is ready and approved! After being on holiday in Southafrica I recognized that Voodoo will be a big part in this Worldcup.
So what we definitely  need is an app for sending good or bad Voodoo. Here it is and the best thing is the first week it will be 4free.
http://itunes.apple.com/de/app/2010-voodoo/id369182684?mt=8.
And sure there is also a Blog accompanying  the app:
http://2010voodoo.liquidnight.de/
I hope you enjoy the app and have fun sending voodoo sessions.
In South Africa you can't win without magic!

Yesterday evening I gave a Session with the Flex User Group Hamburg, about Multitouch Applikations with Adobe Flex.
Thanks for the invitation, the cool shirt and the location from elephantseven.
Maybe someone also ran in the situation that your Flex Application is so big that you can't be 100% sure that there is no uncatched Runtime Error.
This can get quickly ugly and your app will be reacting totally unpredictable. In the current state of the Flash Player there is no global exeption handling.
There is also a good post about that by Doug Mccune.
Using a try catch block everywhere in Flex it is not so easy because a lot of code is executed async by the callLaterDispatcher.
But after looking around a little I found a Variable in UIComponentGlobals.as called catchCallLaterExceptions. (Weiterlesen …)
Wow, together with foresee and People Interactive I made a sophisticated Multitouch Application for the German Telekom 2010 Shop.
And on Tuesday we received the  German Multimedia Award in Bronze for it.
Thanks to all people involved !
Together with foresee I reworked our Multitouch Sales Application
( Consultable ) for T-Mobile UK.
Our new table is 46" and has Full HD Resolution.
Now there are a sophisticated filters and finders to help the user find the best budget and phone.
Furthermore there is a Streetcheck to check the coverage
regarding 2g and 3g.
And we added printing capabilities for the chosen deals.
The Application is all done in Flex, Flash and Adobe Air.
More Information is avaiable in the video:
For the exhibition booth of Fraunhofer Academy on the Cebit this year I created a Multitouch Air Application with foresee.
It displays Information about the courses with Images, Video and Text.
Each item can dragged to a corner of the application, and related documents are copied to an USB-Stick.
On Youtube is a short Video: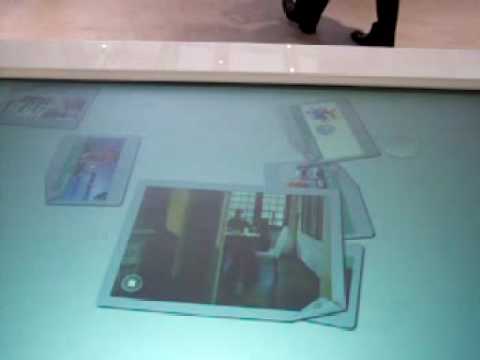 Nächste Seite »